Plaid (TIGHT) pants, afro's, bell bottoms, crazy hair and jewelry, paisley shirts, sideburns, and high-heeled sandles. The party looked amazing.
So.......... the party was a HUGE success. We drank punch, danced, laughed at eachothers costumes, and played games. We keep saying that next year, we'll have to have a 80's costume party. We'll see about that.
(polaroids for extra effect.)
Here's my cake. the others didn't look quite as nice, but as soon as I cut it (the pink cake), it fell to pieces. Oh well--at least it was a favorite--we still have almost a whole chocolate cake left, and I sent home Cora with the rest of the vanilla. =)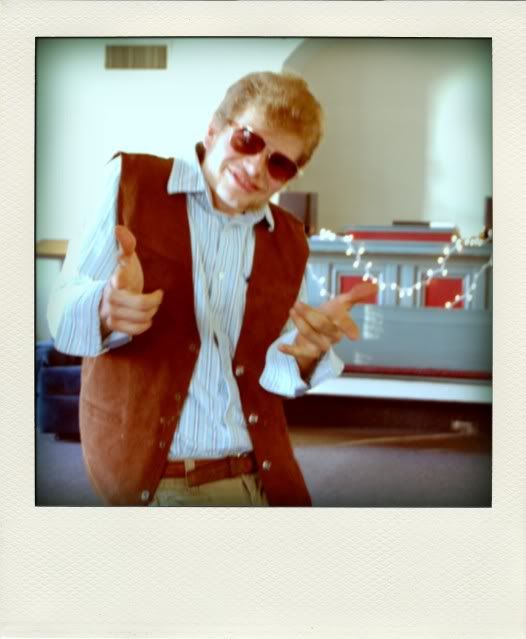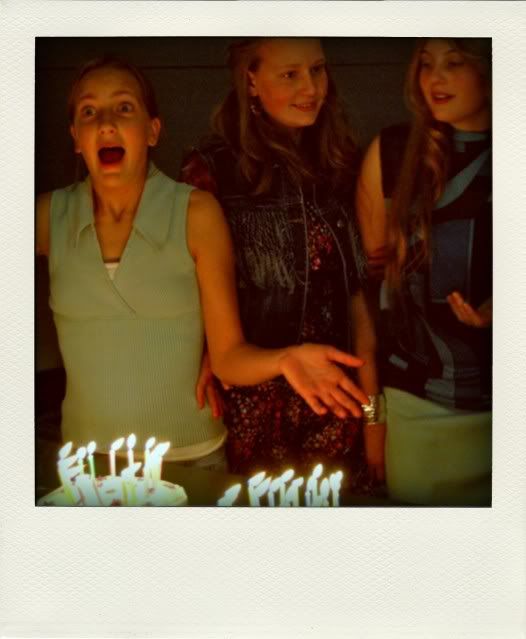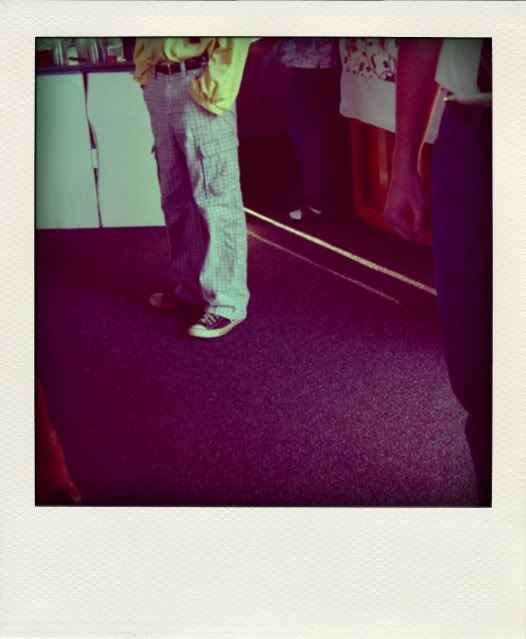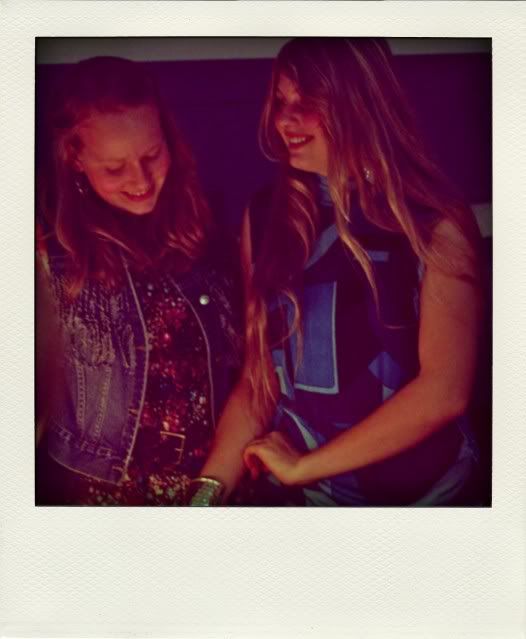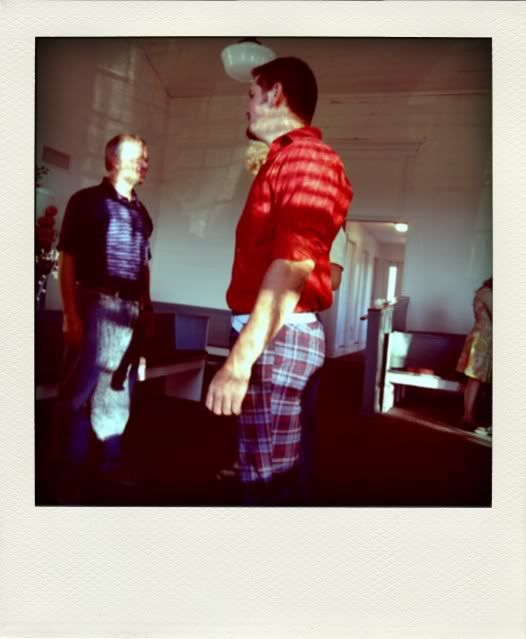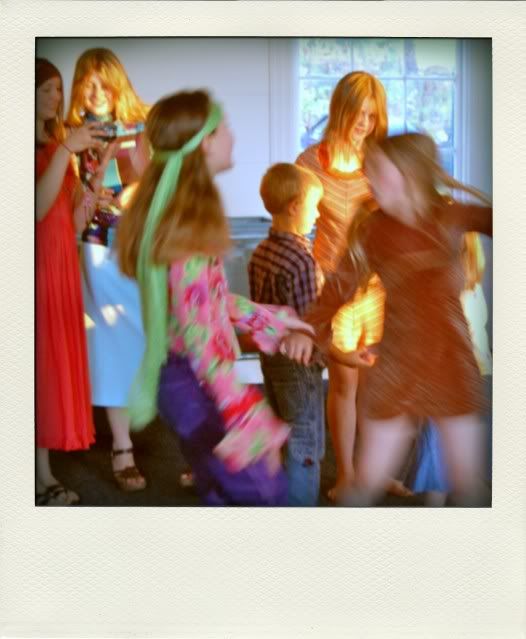 I'm the funny looking one in the jean vest that has fringe. =) I'm glad my jumpsuit worked.
And the shoes I wore, I got them for 50 cents. And they killed my feet. I have sore legs today.
But no blisters. (Thank heaven!)
I leave you with this: (I'm so happy, I can play the cello part on my violin.)