We had these pretty things down in our basement, in the dress-up box. I saved them, and hope to fix them up. (they are definitely vintage.)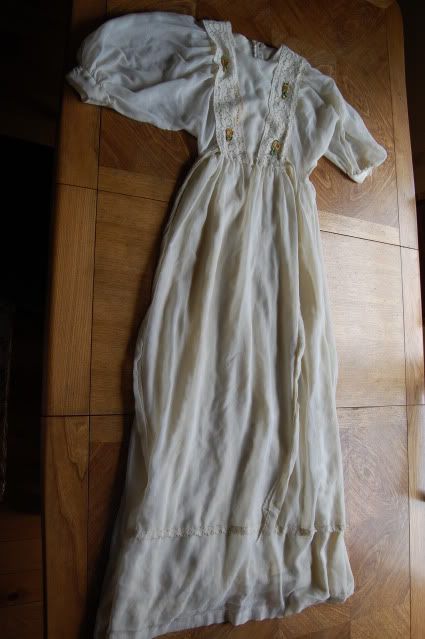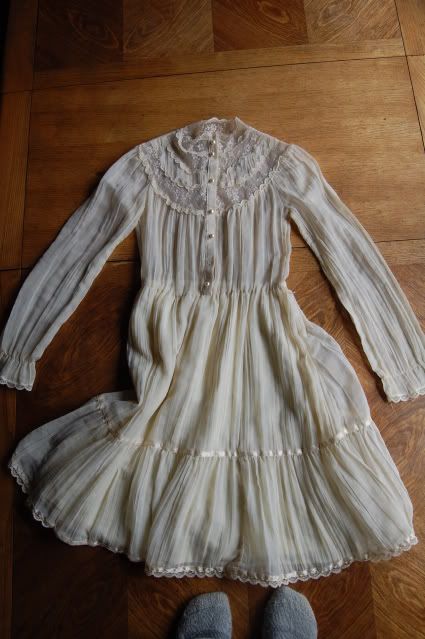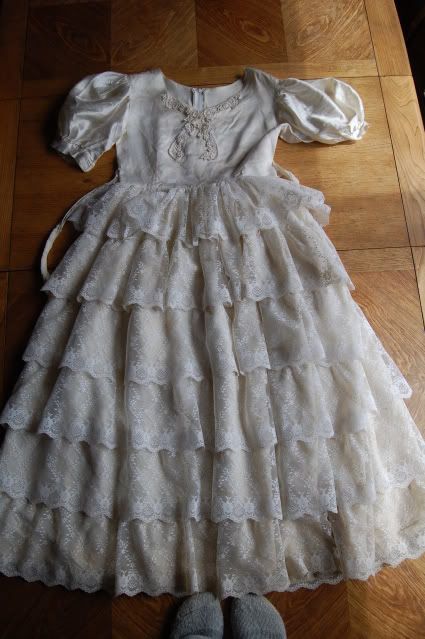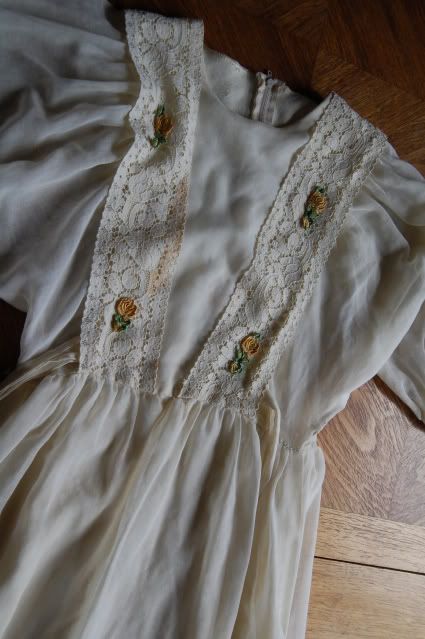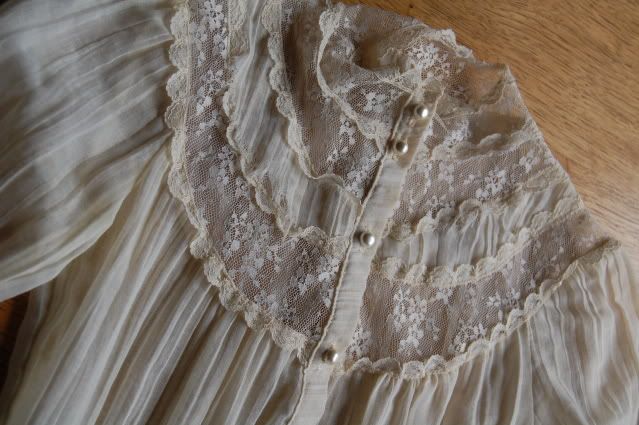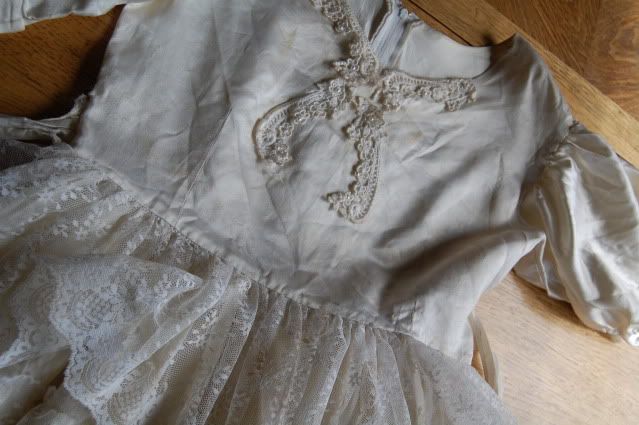 I can wear 2 of them--the other is too small. Now I just need somewhere to wear them to.
This one, was an old shift from some play awhile back, but I fixed the chopped off sleeves,
and I love how it looks with a belt, and boots.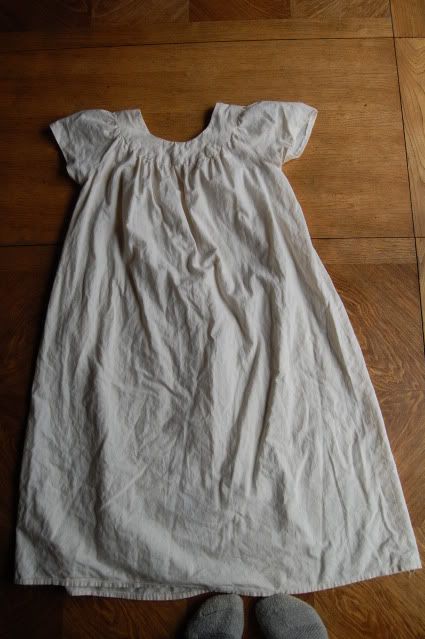 Also what I've realized lately, is that when dressing, (most of the time,) less is more.
So, I like simple colors--not lots of patterns lately. And if it IS a pattern, it'll be soft, and
prairie looking. Yay for ivory and black and brown and navy.
And possibly light pink & blue.
And I love how you can see my socks. =P
They were evil to me yesterday, though.
They made me slip, so I spilled my cup of tea, broke part of the phone I was carrying,
and gave me a huge bruise on my knee. But I'm sure it looked quite comical when it happened.