So, I've decided that every Tuesday, I'll post a random poem, and I'll call it (can anyone guess?) POEM TUESDAY!!!
(wow--NO way, really?) What say you?
So here's the first:
"Equestrienne"
See, they are clearing the sawdust course
For the girl in pink on the milk white horse.
Her spangles twinkle; his pale flanks shine,
Every hair of his tail is fine
And bright as a comets; his mane blows free
And she points a toe and bends a knee.
And while his hoofbeats fall like rain
Over and over again.
And nothing that moves on land or sea
Will be so beautiful to me
As the girl in pink on the milk-white horse
Cantering over the sawdust course.
By, Rachel Field, (1894-1942)
So, tehe, I made a pair of earings for my friend for her birthday...they turned out beautifully, but not without mishaps. I ended up super-glueing yellow feathers to my
finger tips...and so now I have bits of them stuck to the tips of my fingers, till they wear
off. My friend called me a chicken. =P But, overall, it was funny. Here's the finished
product: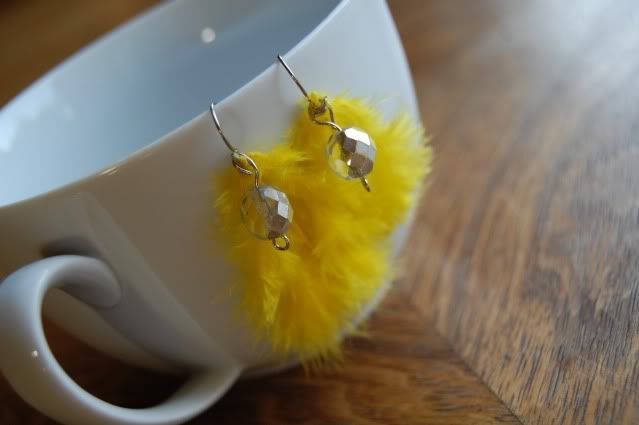 Here's what I wore today.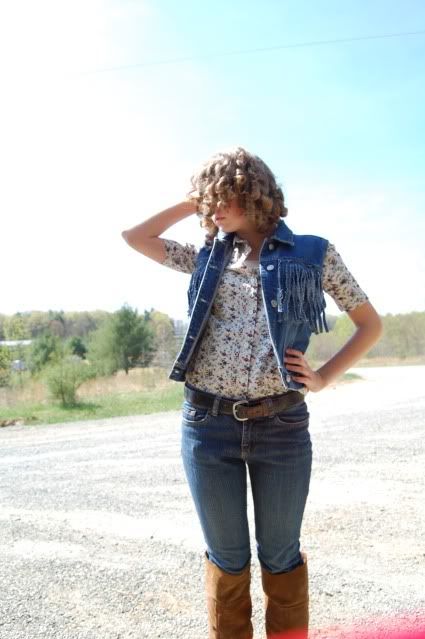 (my brothers awesome mini bike.)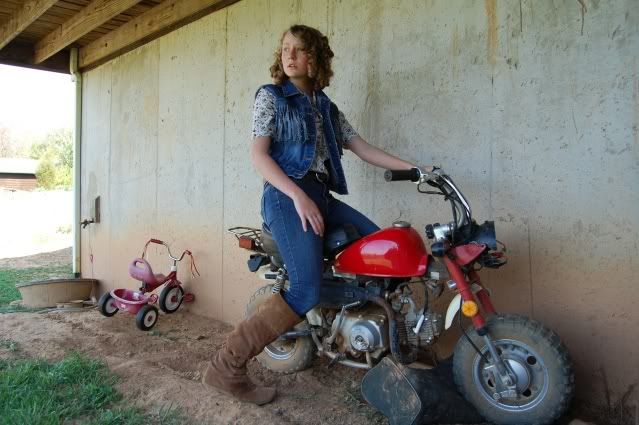 I put my hair in sponge curlers last night--I like how it turned out.
I almost wish my hair was this curly all the time. =D
Your comments are like the curls that bounce around my ears and make me smile when I
walk.