Today is sunny and warmish. (warmish meaning: that if the wind were to stop blowing, it'd be picnic weather, and you can still wear a t-shirt with it still blowing.)
My grandma is here for a visit. She took us shopping yesterday.
I got some hair things, and some jeans, and a pair of suspenders.
They all make me happy.
My outfit for today: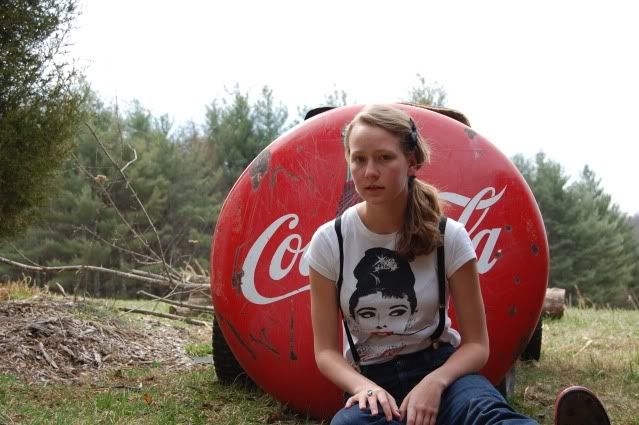 Top: hand-me-down from older sister
Jeans: Gap
Suspenders: Claire's
Shoes: ?
My cold is almost gone--yay. I'm feeling so unmotivated today. I need to DO something, butI feel to lazy to do anything but blog, and read, and listen to music.