So...having your wisdom teeth out really does suck. You have to eat just fruit or vanilla flavored food, and you start to crave something savory after about a day of the sweet stuff.
I accidentally pulled a stitch out of my gum. **oops**.
It didn't hurt, but I'm wondering what it'll do to my mouth, and the whole healing thing.
Eek.
Dad asked me to fix the buttons on his sweater--which I did gladly, but I also had to wear the
wonderful wool sweater for a bit, before giving it back: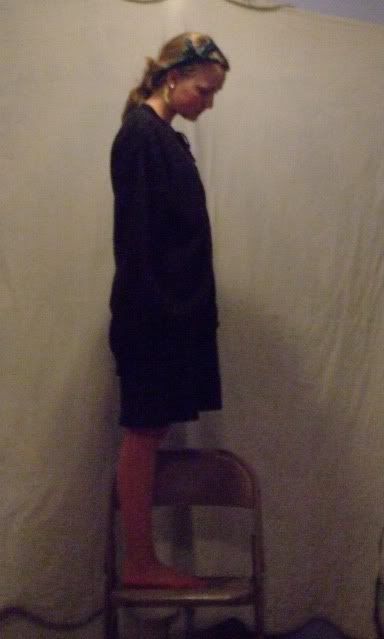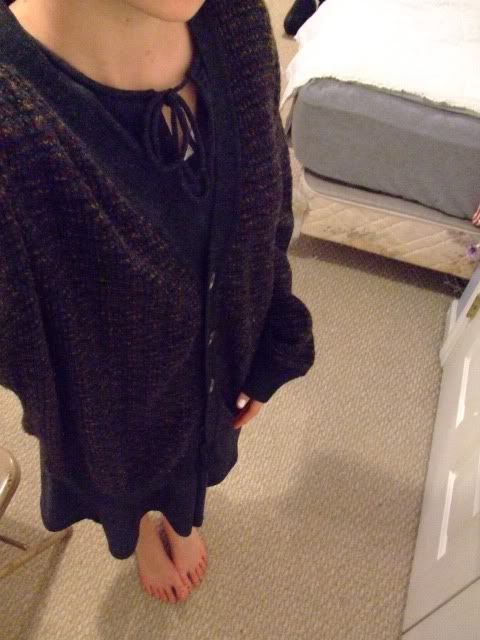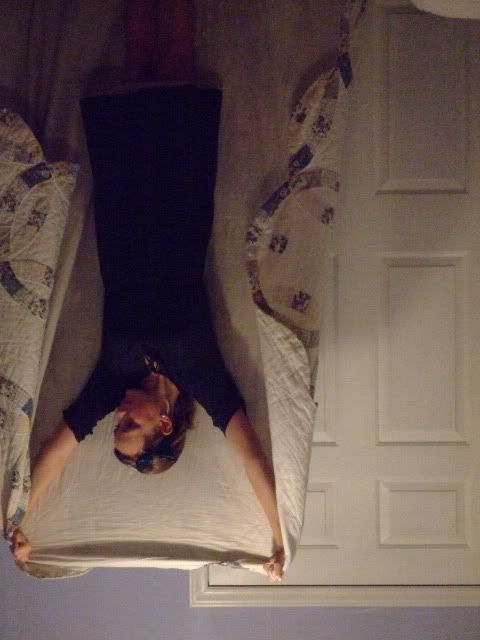 I stole the "butterflies on the wall" idea from Anthropologie's March 2010 magazine

.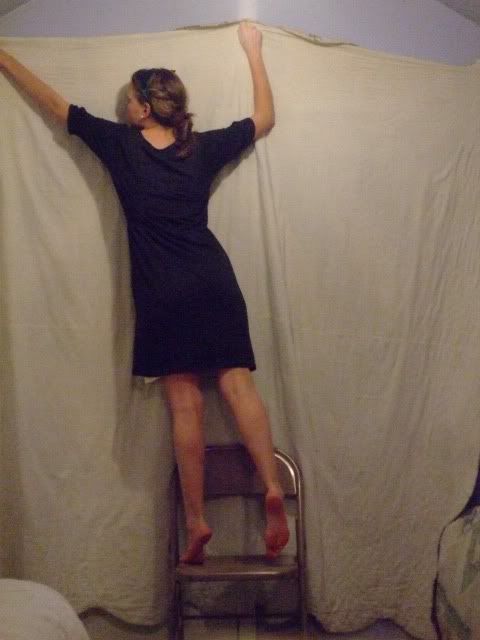 Dress:Old Navy
Sweater: Dad's closet
(Sorry,yet again--the photos are blurry. I have the crappiest camera.)
This was my Mom and Dad's engagement photo--isn't it marvelous?
I'm addicted to this song right now. It's just haunting. Please, listen to it at least 3 times:
Your comments are like the slice of pizza that I can't have, that would make me very happy
right now. =P