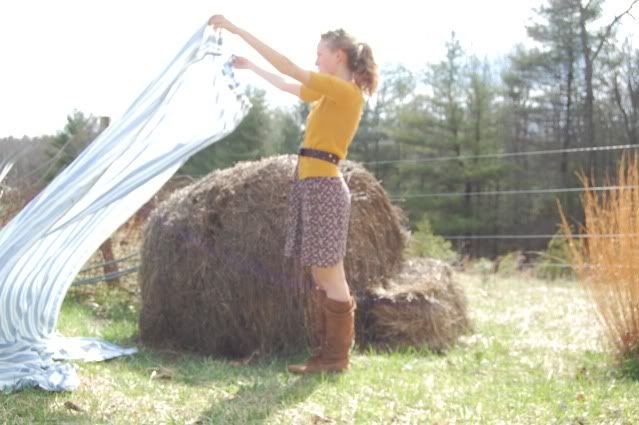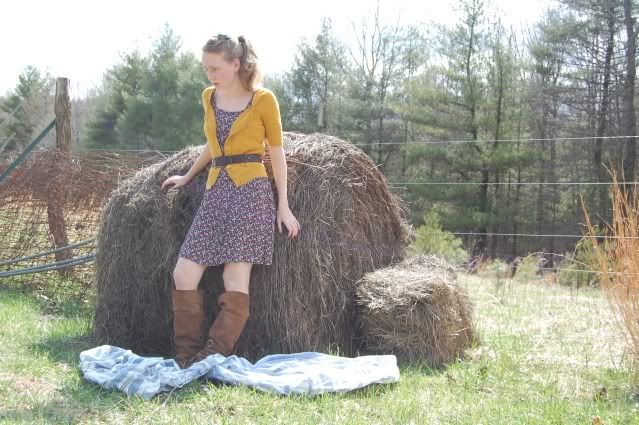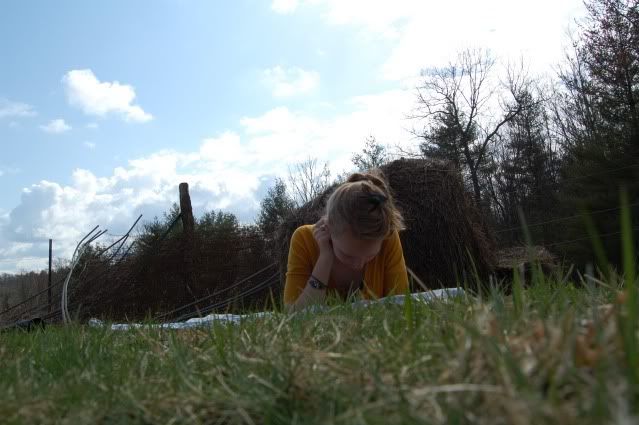 Dress: Goodwill
Sweater: target
Boots:goodwill
Ring: hippie store
Bracelet: hippie store
Belt: wlamart
Rather boring post, huh? Sorry...we've had company, which is lovely, but, no time for
pictures or a good solid post.
Yesterday was nice and warm (these pictures are from then), but today, the chill has come
back, with lots of wind. It's supposed to be cold and rainy all week, but at least today we
have the sun.
I have a lookbook

here

.
And this is about the cutest thing ever. I want my kids to be like this: