I've been listening to a lot of Cat Stevens, thanks to Audrey. And, I like pictures, so this'll be a big picture post. And, I've been drawing a lot lately too. I'm better at more graphic art, but I'm trying to practice more real life/still life/portraits.
Here's my latest: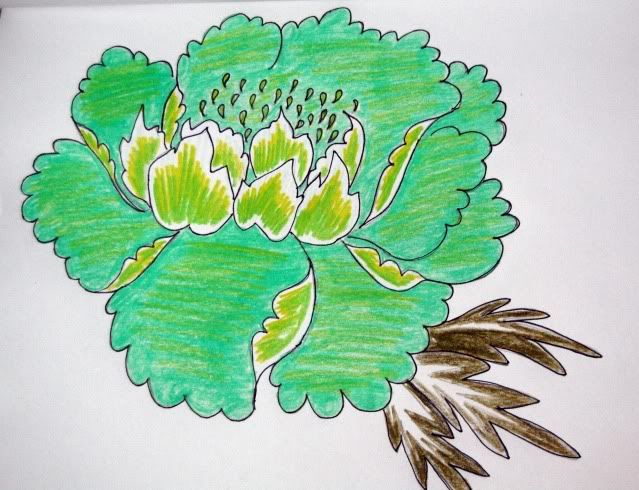 And, I found an old sketchbook of dad's. Don't you think he should illustrate a children's fantasy
book?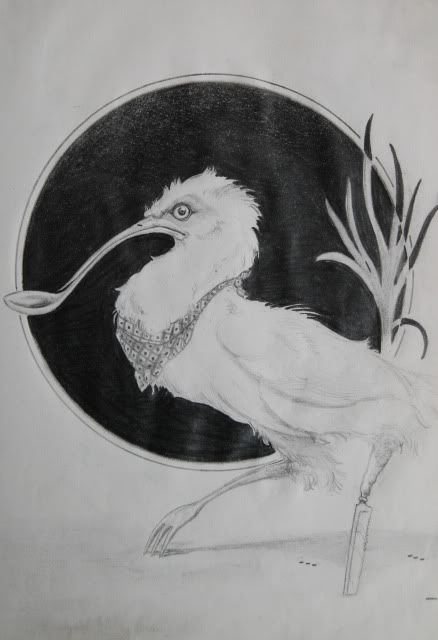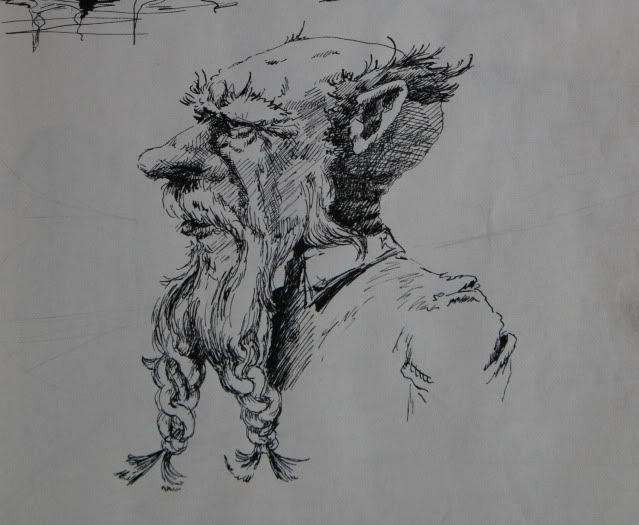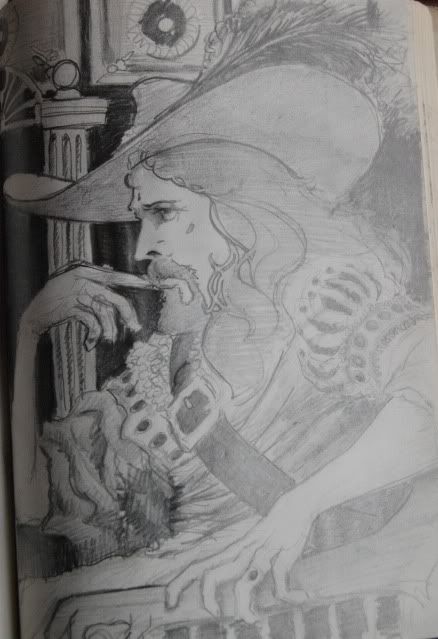 And one he never finished:
He drew those in college people. COLLEGE.
These are in our hallway: (mom)
(This is his version of Gollum/Smeagol):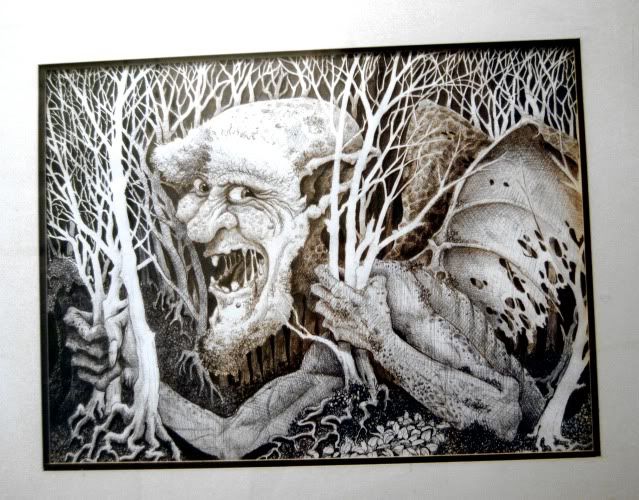 And here's something I want to draw. Isn't it the coolest? It's a leaf seahorse.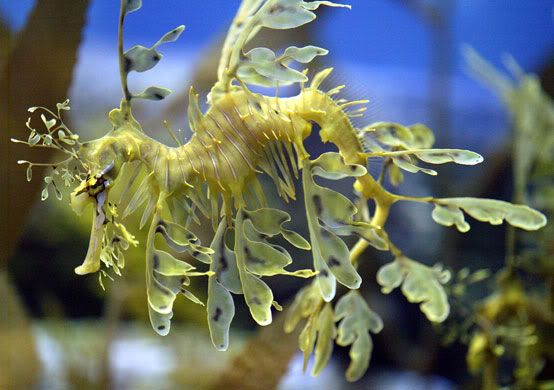 I still love Disney movies, even though I'm almost 16, so I'm off to watch The Lion King on
youtube. (the animation on them is AMAZING--and the colors!!!)