I was lazy today, and just threw on this:
(Although I like the contrast between the boyish jeans & t-shirt, and the pearls and bow.)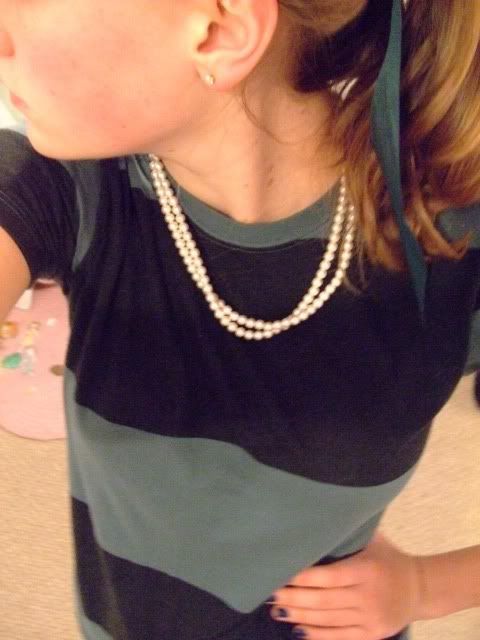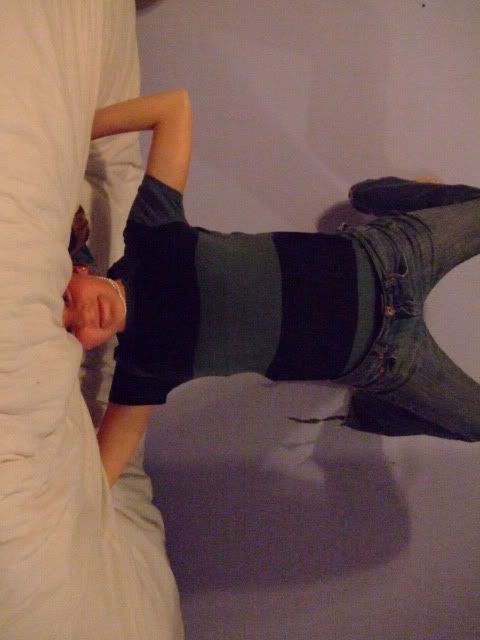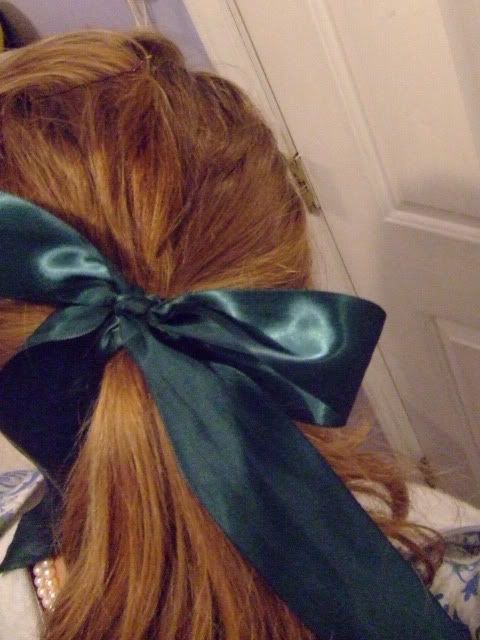 My mom & sisters and I went to the Goodwill yesterday--best store in the world!!! I found this
bathing suit, and I LOVE it: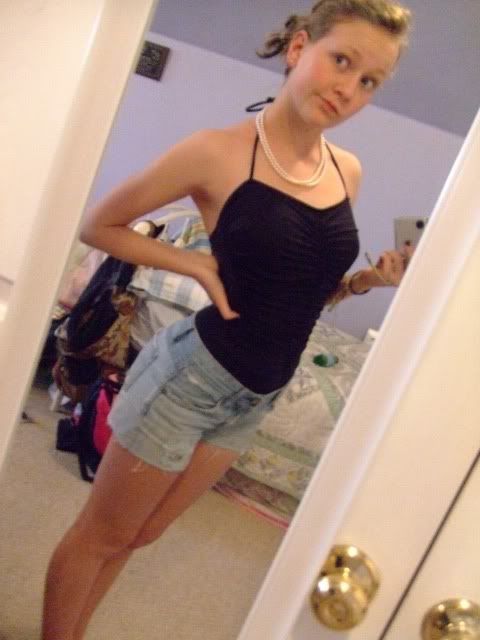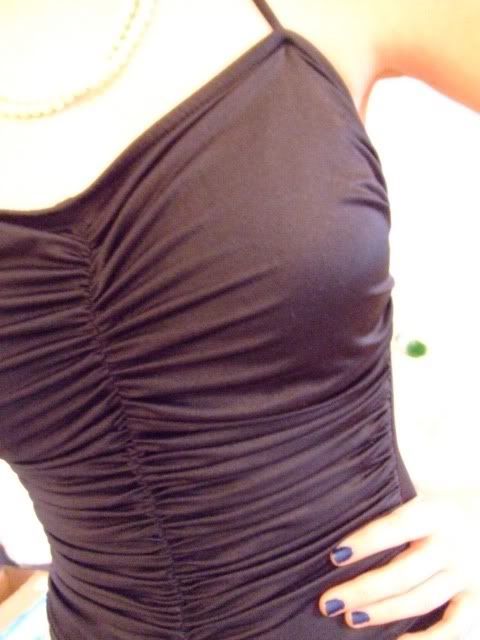 Sorry the pictures are slightly blurry--I've dropped the darn camera so many times, it doesn't
take good pictures anymore. (I NEED a Nikon!!!)
I can't wait to post pictures of my outfit I planned for tomorrow--It's SO cute if I do say so
myself.
And, it's question time!! If you have any questions about me--post them as a comment. I
adore any comments you wish to leave. =D