These are my latest art projects
: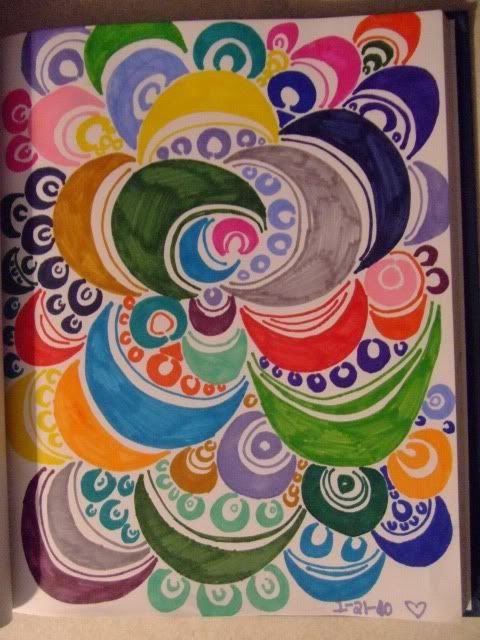 This the the quilt I talked about a few posts ago. I still have to do the back, but the front is
finished:
I did my hair differently the other day. I french-braided it UP the back of my head, instead of
down. I felt like frickin' Marie Antoinette, from it being piled so high on my head. Though, in the pictures, it doesn't look so bad: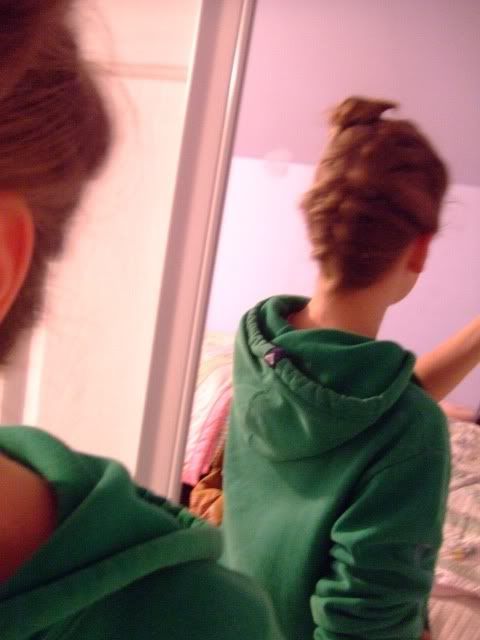 I need a Nikon D80. I NEED one. Anybody have one to sell?
And, is it true that you can only get a
lookbook
if someone invites you?
Look
here
, and
here
. They're a couple of my favorite blogs.